The Haywood Chamber of Commerce is led by a Board of Directors that consists of community leaders which are a representation of our membership. The board is responsible for establishing and implementing strategic objectives that follow the chambers mission of "representing the interests of business for the growth and prosperity of our members and community."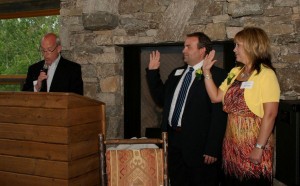 In addition to the board of directors, the Ambassadors are a group of professional volunteers from varied backgrounds who, while representing their business, act as a liaison between the Chamber and its members. Goals of the Ambassador program are: to actively encourage participation by its members, build member commitment, increase the membership base and represent the Chamber at functions.
The President and Staff are responsible for the management and daily operations of the Chamber and Visitors Center.